Crimsafe® Security Screens
Toowoomba's Lowes Glass & Aluminium supply and install Crimsafe® to ensure all your domestic and commercial security needs.
What is Crimsafe®?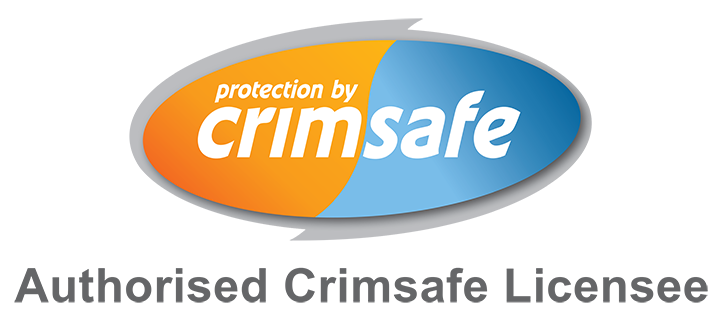 If it's not Crimsafe®, it's not 'crim safe'
Crimsafe is the strongest purpose-built stainless steel security system on the Australian market capable of providing tremendous resistance against intruders. Crimsafe is a woven stainless-steel mesh and frame system used to secure doors, windows and outdoor areas. Its smooth curved profile creates a streamlined look to complement any architectural style.
Why Choose Crimsafe?®
Thicker, Stronger Mesh
Crimsafe's 'Tensile Tuff' mesh is corrosion resistant 0.9mm thick 304 grade stainless steel, precisely woven so that every strand backs up the others. Research shows that the most common method of entry through security screens is via a series of kicks that break the screen apart. This will not happen with Crimsafe.
Crimsafe mesh is also incredibly difficult to cut. Crimsafe's unique Tensile Tuff security mesh has a powerfully strong 'shear resistance'. This means that a burglar cannot make a hole in the mesh by stabbing it, and then try to make it bigger by using body weight to drag the knife through the mesh to gain entry.
Unique Fastening System
Crimsafe's 'Screw-Clamp' system is unique. Only Crimsafe uses stainless steel tamper resistant screws that are driven through both the clamp and the mesh, and into the frame on the other side. This combination mechanically fastens the mesh to the frame creating a barrier of incredible strength and resistance that cannot be 'kicked in'. This exclusive technology allows it to withstand tremendous force by absorbing and dispersing impact.
The Crimsafe® Range
At Toowoomba's Lowes Glass & Aluminium, all Crimsafe® products are custom made to measure, ensuring a perfect fit. The flexible framing systems can be applied to window and door openings, as well as French, Bi-fold and Stacking doors.
Frames are powder coated in a wide range of standard colours, and custom colours including woodgrain and anodised are available on request. Crimsafe® combines modern design aesthetic with advanced technologies to provide unparalleled style, convenience, and peace of mind.
See our friendly staff for assistance with your home and commercial security needs.
Hinged & Sliding Doors
Crimsafe's flexible framing systems mean security doors can be adapted to suit:
French Doors
Bi-fold Doors
Stacking Doors
Fixed Screens
Fixed screens are used for securing louvres, sliding and double hung awning windows.
Hinged & Sliding Windows
Hinged & sliding windows can be implemented when a usually fixed screen needs to be operable.
Safe-S-Cape (emergency exit)
'Safe-S-Cape' is an emergency exit system which provides a quick exit in case of emergency. A one-touch system that can be operated from the inside, without compromising security.
Other Applications
Balustrading, patio enclosures, pool fencing and falls protection - Crimsafe can be used in all these applications.
Crimsafe® Brochure
Crimsafe® Security Brochure › (2 MB PDF)
Benefits of Crimsafe®
If it's not Crimsafe, it's not 'crim safe'
Only Crimsafe Authorised Licensees can supply and install genuine Crimsafe products. Lowes Glass & Aluminium are a Crimsafe authorised licensee.
Answering all Your Crimsafe® & Security Screen Questions
Our experienced and friendly team will help you choose the right Crimsafe® security screens for your home, renovation, or extension project. Visit our Toowoomba office at 12 Davidson Street Toowoomba or call us on 07 4638 1077